A universal set for young, adults, seniors containing equipment for exercising various parts of the body. Consists of:
Improves the efficiency of upper and lower limbs and joints. For general training of the whole body, improves the physical condition.
Strengthens and develops the muscles of the upper chest and back muscles, improving cardio-respiratory endurance. It affects the health and fat loss. Exercises on outdoor fitness equipment affect the physical and mental health, and improve overall physical coordination.
Surfer: Strengthens the muscles of the waist and improves flexibility and the coordination of the whole body. It exercises the spine and hip. Exercises involving the lower part of the body, are beneficial for sense of balance and loss of body fat.
Twister:Exercises waist and helps to relax waist and back muscles, improves mobility and flexibility of the cross section of the spine.
Air Walker: Improves the mobility of the lower limbs, balances and coordinates the work of the whole body.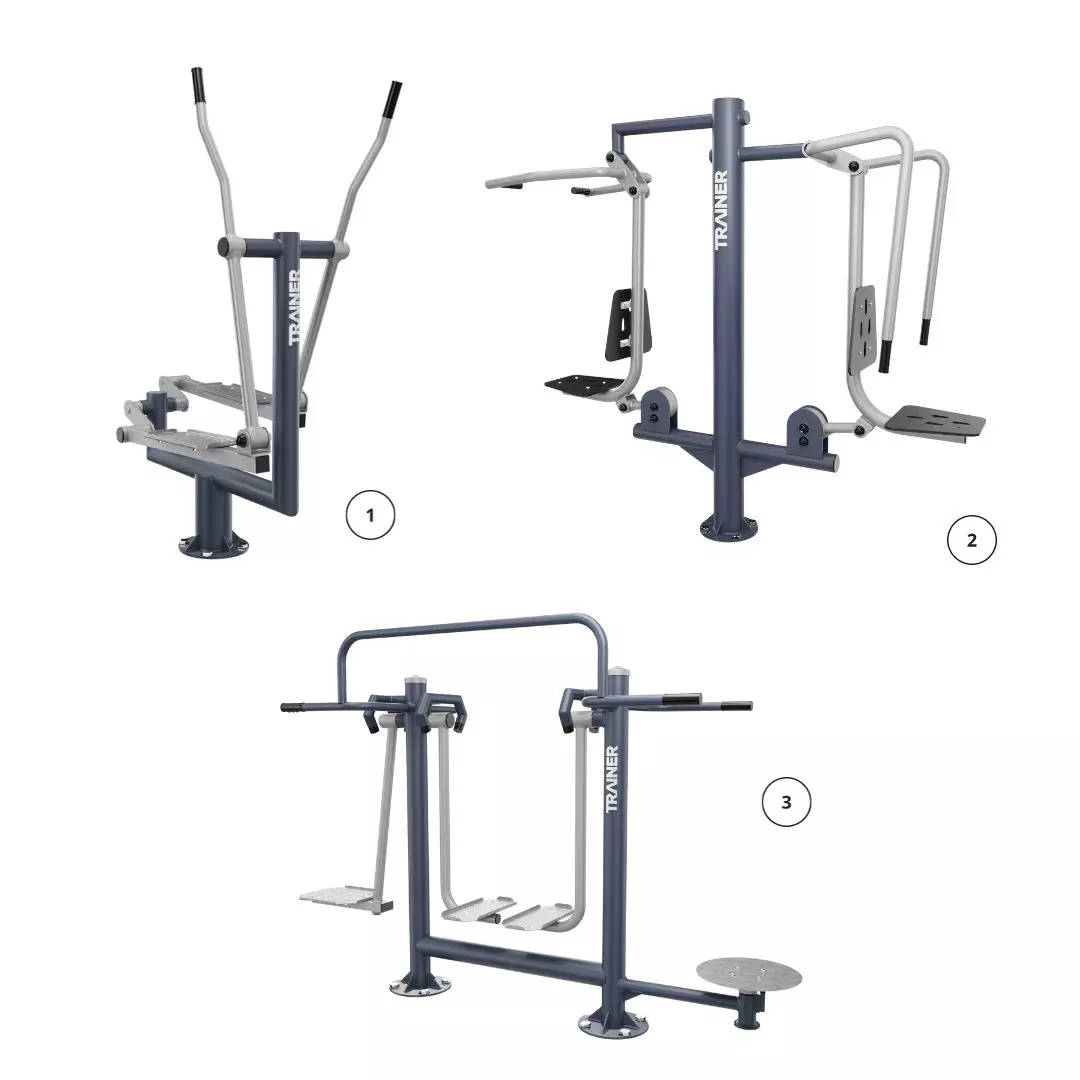 Outdoor Gym Equipment – Helpful Information
Construction:
Outdoor fitness equipment is made of high-quality welding steel. Seats made of HDPE board and treads made of aluminum.
Surface/colour:
In order to ensure high corrosion protection, the devices are shot blasted at a high pressure, zinc galvanizing, and powder painted two times. The first layer consists of high quality zinc coating, whereas the second layer is polyester paint resistant to variable weather conditions. Our standard colors are: Yellow and gray – RAL 1018 and 7004, Graphite and silver – RAL 7016 and 9006, Orange and silver – RAL 2000 and 9006, Lime and silver – RAL 6018 and 9006.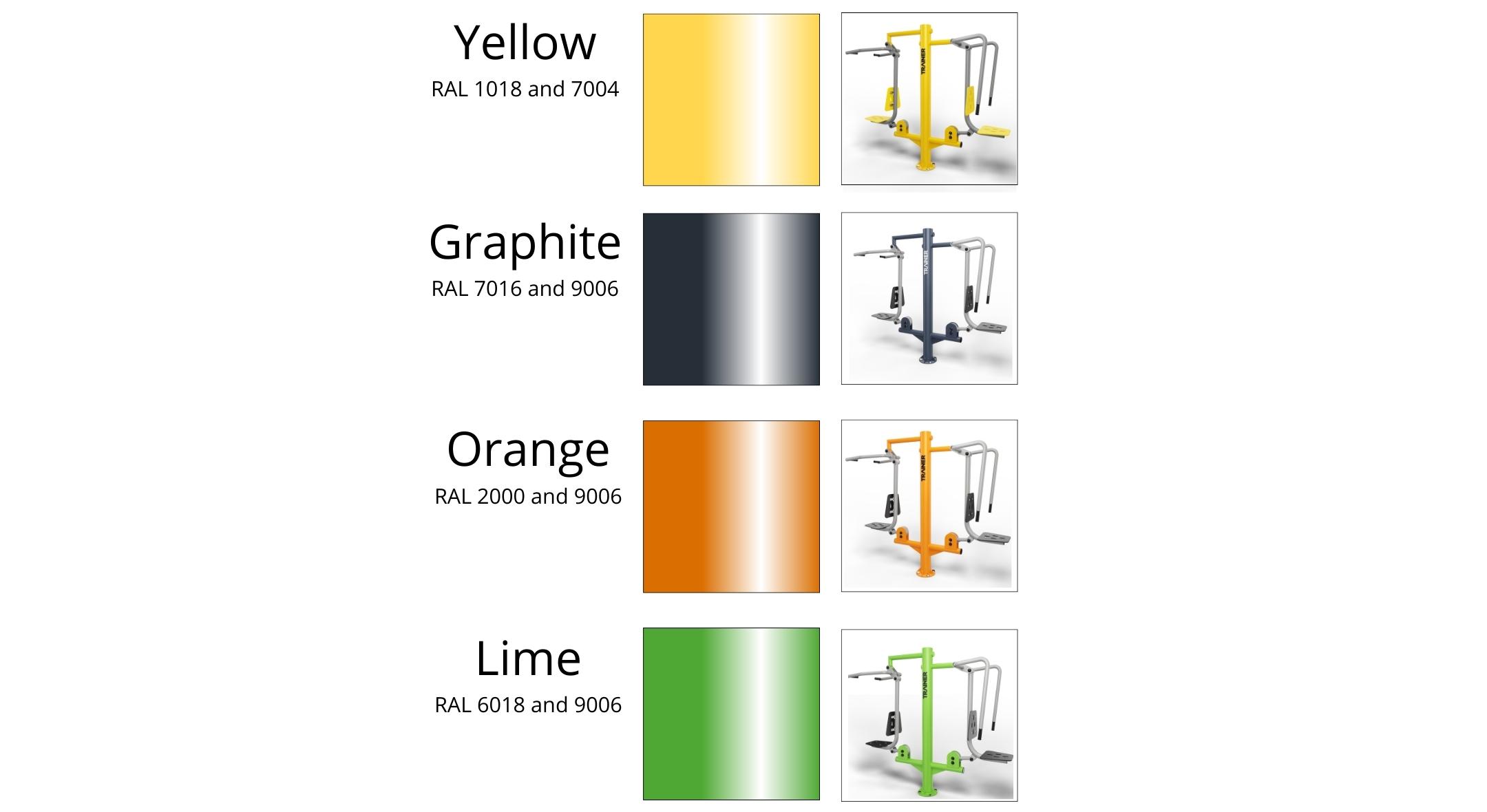 Type of fastening:
Outdoor fitness equipment is fastened to a base via anchors to be set in concrete (anchors and necessary screws are provided along with the ordered device).
Installation of outdoor gyms is simple and you can do it yourself (We provide detailed user manual). It can be also subcontracted to a specialized company, e.g. dealing with landscaping of green areas. The cost of installing one outdoor fitness device in Europe is depending on the type of foundation and necessary work. We cooperate with many companies all over Europe.
Detailed dimensions and requirements concerning the concrete foundation may be found in our installation instructions.
Delivery:
We deliver outdoor fitness equipment throughout Europe and around the world. The delivery of equipment is carried out by our company or through a proven transport company. The equipment is carefully and securely packed. The date of delivery is agreed on individually. The delivery is carried out directly to the address indicated.
Certificate:
Our equipment was tested by TÜV Rheinland and meets EN 16630:2015-06 safety norms.
Guarantee:
We provide a guarantee for all our devices.
20 years – structural guarantee
5 years – paint guarantee
2 years – moving parts guarantee