Four outdoor gym stations
Here are our suggestions for functional and elaborate outdoor gym four station. A quadruple pylon can combine any outdoor gym equipment from the Fitness series.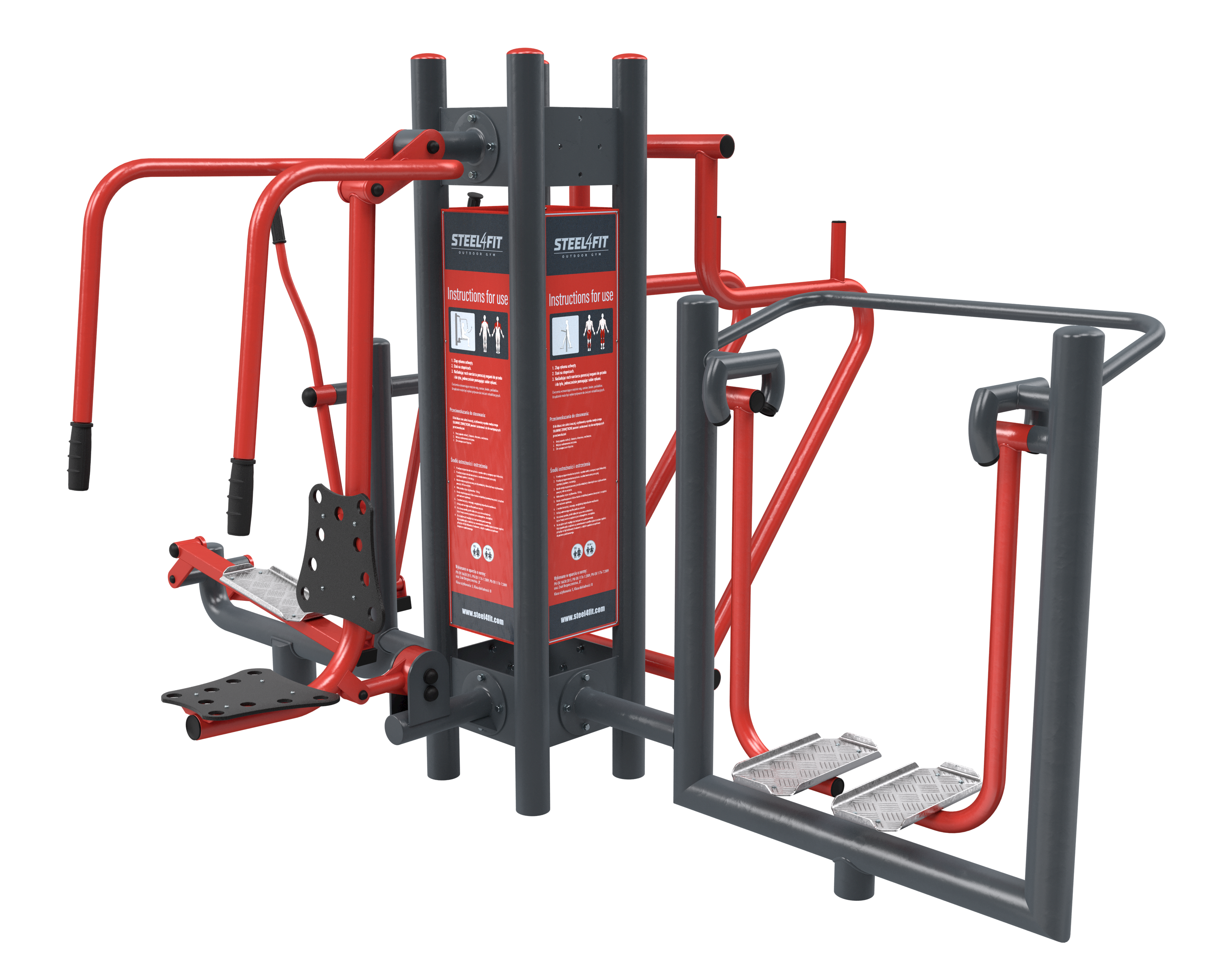 Our sample proposals include a set consisting of an Push Chair, Air Walker, Crosstrainer and Raising Leg. Equipment for outdoor gym training can be set up differently – if you need help, we invite you to contact our company. Outdoor gym equipment in multi-station sets is a good solution when you want to fit as much equipment as possible in a small space. The devices are very durable and safe. Protected against corrosion by hot-dip galvanization.
CONTACT US

WE WILL CONTACT YOU AND OUR PARTNER CLOSEST TO YOUR INVESTMENT Contact us