Four outdoor gym stations
Here are our suggestions for functional and elaborate outdoor four station gyms. A quadruple pylon can combine any outdoor exercise equipment from the Fitness series.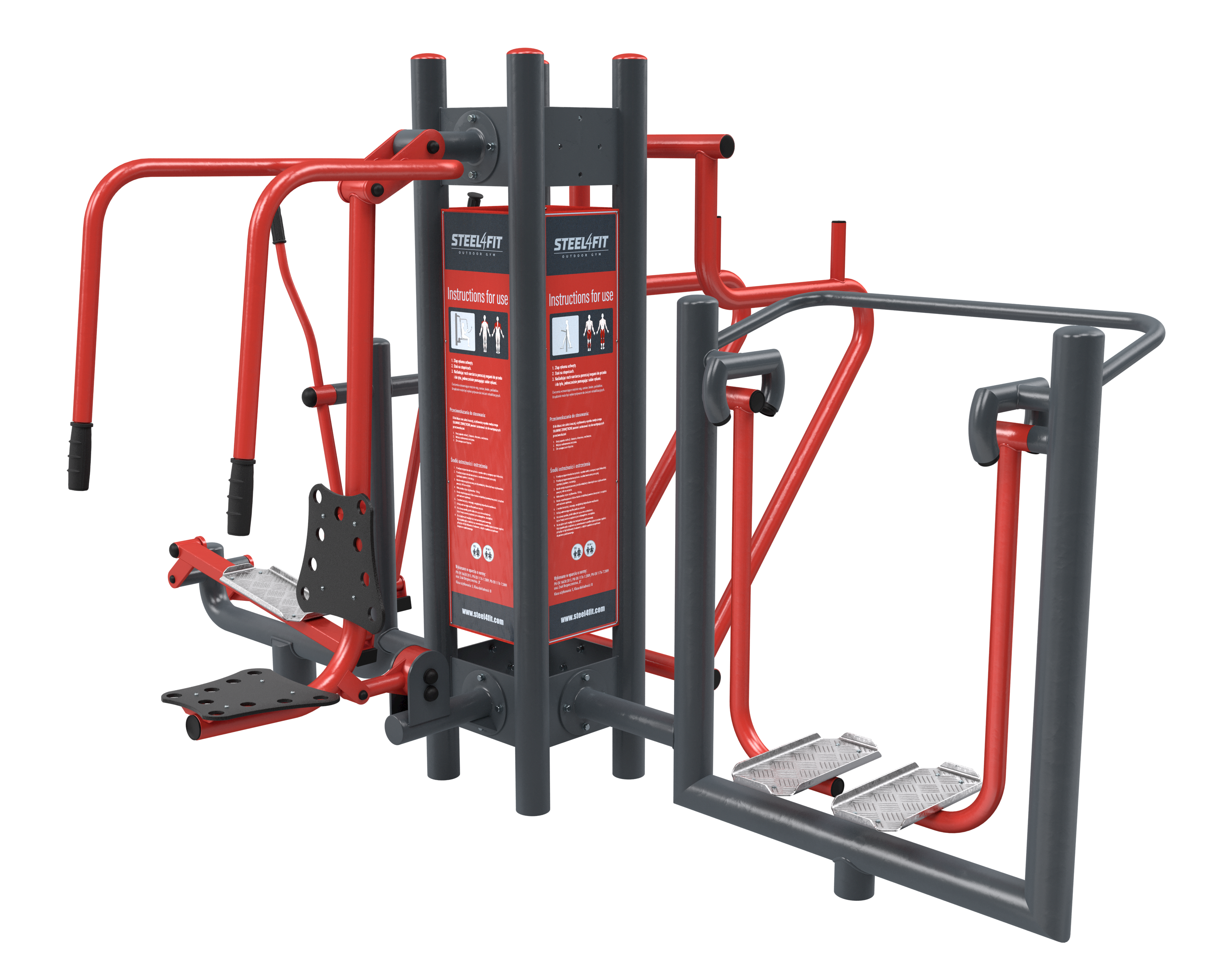 Our sample proposals include a set consisting of an overhead hoist, sit-ups, bench and bench press. Equipment for outdoor training can be set up differently – if you need help, we invite you to contact our company. Outdoor equipment in multi-station sets is a good solution when you want to fit as much equipment as possible in a small space. As a manufacturer we offer modifications in colors or design of the equipment seats. Price list available after contacting us by email or phone.
CONTACT US

WE WILL CONTACT YOU AND OUR PARTNER CLOSEST TO YOUR INVESTMENT Contact us